STRATUS: Technical Apparel Design Capstone Thesis Project 
The goal of this garment was to create an "invisible layer" that enables the user to alter the insulative R-value of the upper body layering system without adding or removing any layers.  
To achieve this goal, the design direction of the jacket was to:          
• Create an innovative baffle system that allows the user to increase or decrease         the loft of 2 front baffle panels which regulate the thermal value of the jacket's             core.     
• Use adaptable ventilation to improve moisture management and convective             cooling within the garment.     
• Use specific self fabrics to increase durability in areas that interact with external         elements like a backpack, gloves, and helmet while maintaining breathability. 
Results:
The Innovative baffle panels are able to alter the R-Value of the garment from 1.23 to 3.05 in initial prototype testing.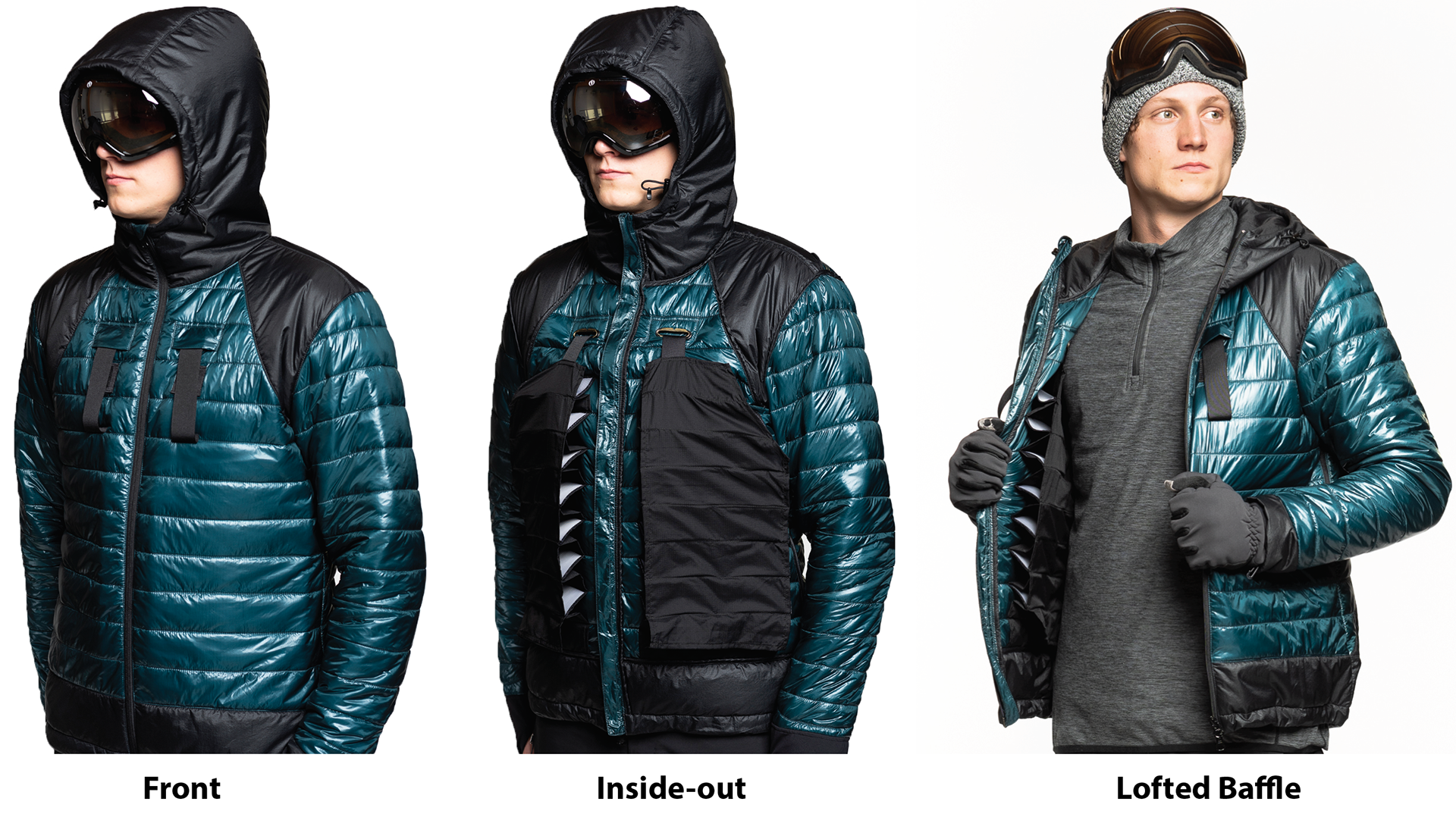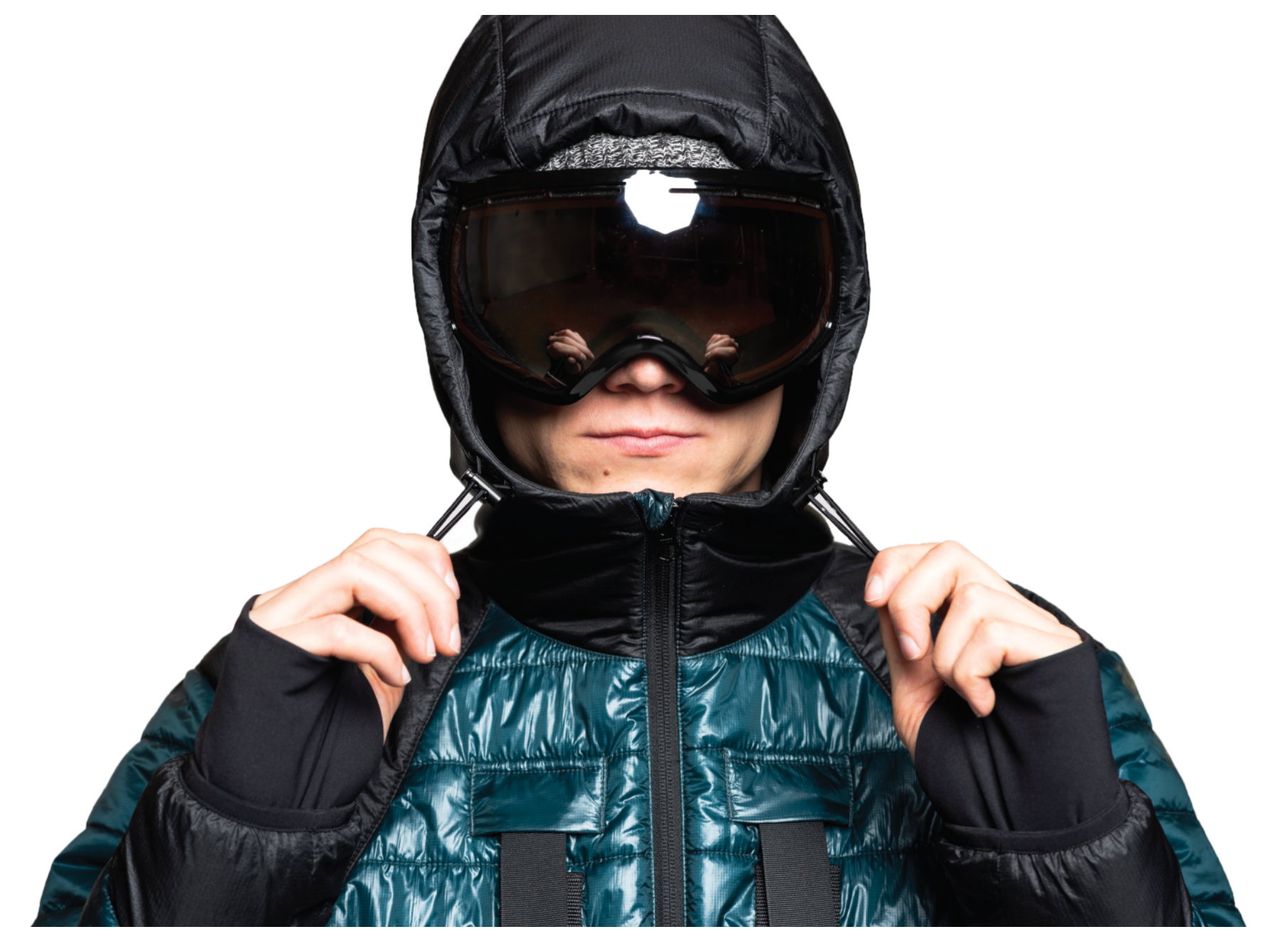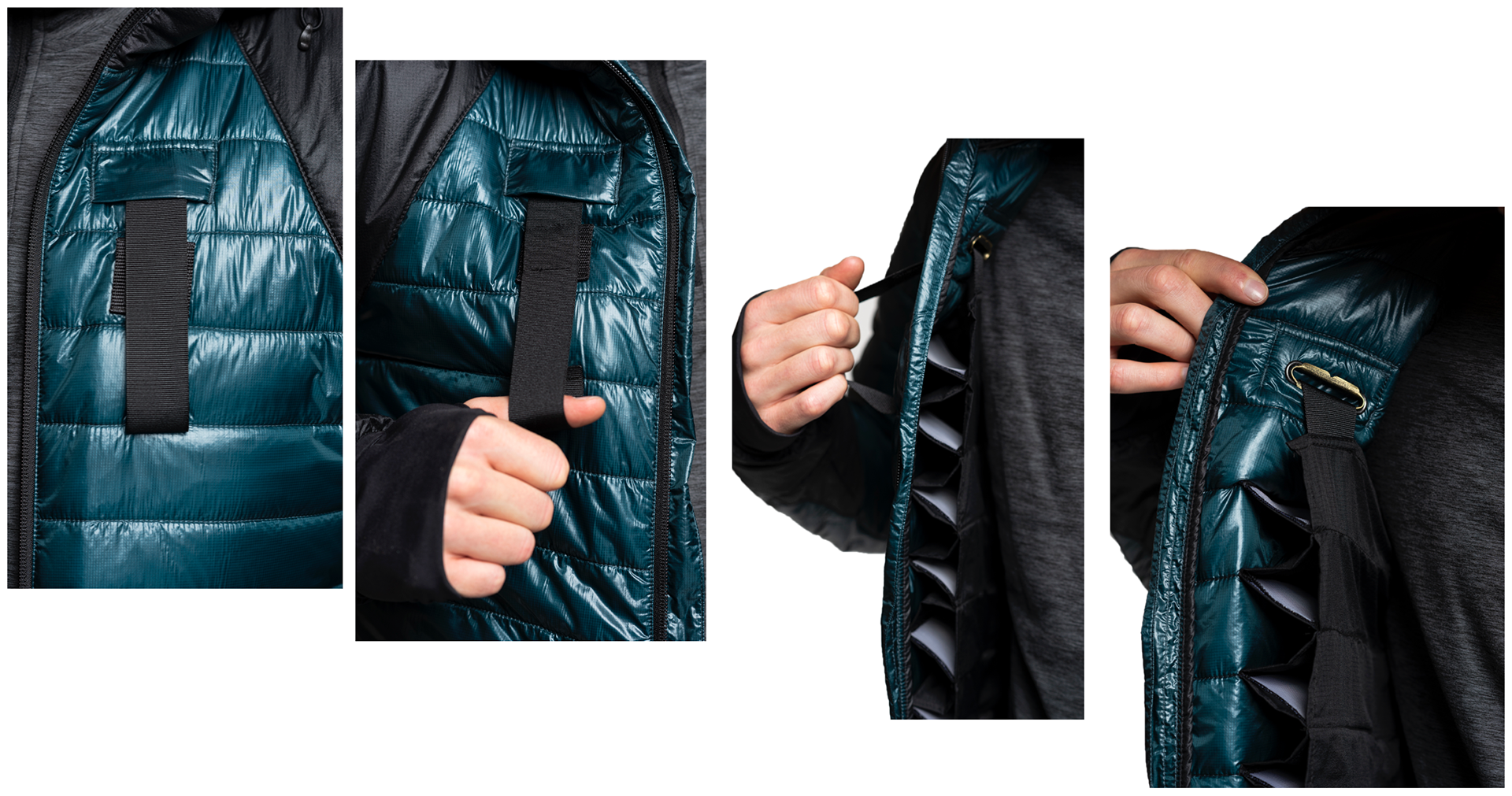 Collaboration with Maxport product developers in Hanoi, Vietnam: